Our Singer-Songwriter Playlist on YouTube is pretty unusual. It blends mainstream and independent music. We wanted to create a playlist of brilliant music. It shouldn't matter who made it. A big star or an artist that is new to you. Good music is good music. We think it's a pretty awesome playlist! You will be the judge.
We wanted this playlist to be more than just good listening. We want it to be thought-provoking. There are many, many great songs and it is just one playlist! Many songs we considered were close, but just not good enough. I am pretty pleased with the end result. As playlists go it is both emotional and pretty inspiring!
We'll be adding more songs to the singer-songwriter playlist over the coming months. Hopefully it will become a go-to playlist for many fans of this genre. As ever, please share the playlist with your friends.
This playlist was curated by IMS for the Independent Music Stage channel on YouTube.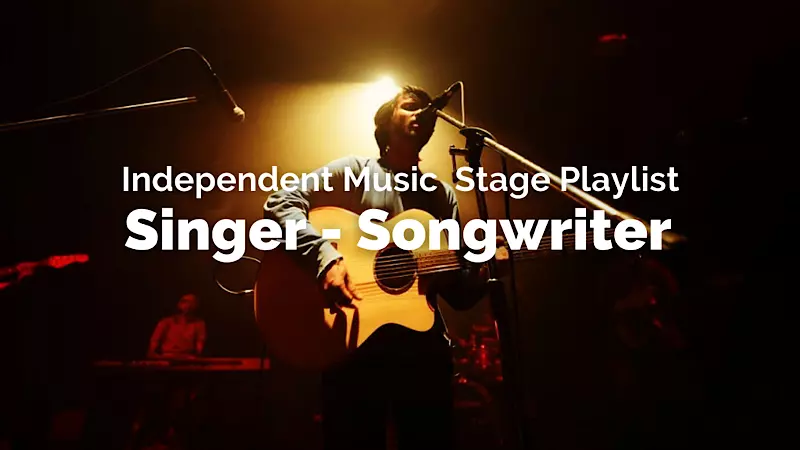 Singer-Songwriter Playlist Artists and Songs
A list of the songs currently on our singer-songwriter playlist:
Gloria, Sofar Vancouver, 

Luca Fogale

Realize – Live at Her Village (2022), 

Mahesh

Trusty and True, 

Damien Rice

Let It Go, 

James Bay

Cruel (Live), 

Monica Martin

Falling Slowly (Official Video), 

Glen Hansard, Marketa Irglova

Where Are We Now (Live), 

Antwaun Stanley

Some Day Soon [Live], 

Alexi Murdoch

Clarity (Official Music Video), 

John Mayer

Try (Emotion and Words: Live at Jagriti Theatre), 

Mahesh

It Takes a Lot to Know a Man, 

Damien Rice

Villains, 

Luca Fogale

Hold Back The River, 

James Bay

Go Easy, Kid (with James Blake) (Official Video), 

Monica Martin

When Your Mind's Made Up (Once) live at Michelle Records, 

Glen Hansard

Last Request (Radio 2 In Concert), 

Paolo Nutini

Forever (Amazon Original), 

Lewis Capaldi

The Light (Her Hands Were Leaves), 

Alexi Murdoch

This Year's Love (Live Jools Holland 2007), 

David Gray

Gravity (GRAMMYs on CBS), 

John Mayer

Fading Colours, 

Mahesh

The Blower's Daughter, 

Official Video, Damien Rice

Bruises, 

Chris Kläfford

Love Don't Leave Me Waiting, 

Glen Hansard

Unfolding (Acoustic), 

Luca Fogale

Passionflower, 

Jon Gomm

Scars (Acoustic), 

James Bay

Legacy, 

Chris Kläfford

Candy (Official Video), 

Paolo Nutini
29 song videos.
Artists, Submit Your Song!
Any independent artists who are interested in the opportunity to have one of their songs considered for being added to any of our playlists, please follow the link below:
We can't guarantee that your song will be chosen to be included in a particular playlist, or any playlist. We do genuinely consider every single song that is submitted.
Help Independent Music... By Supporting IMS
About The Playlist Curator
As well as being a regular contributor here at IMS, I am an active writer, songwriter and music producer. I contribute to a number of music websites for both music creators and listeners.