The Independent Artist Playlist on our YouTube channel gives a platform for unique and original independent artists. It gives them an opportunity to connect with listeners. An audience that would otherwise never have heard their songs. Listeners that wouldn't have discovered their music.
As IMS curators, we are wanted our playlist to represent the breadth of talent within the independent music scene.  So, it has a wide range of musical styles. It really has a little something in it for everyone. 
If you are a fan of independent music, and you want to support the artists who make it, please: 
like, share, and comment on the

PLAYLIST

like, share, and comment on the

SONGS 

that you like

follow and share the Independent Music Stage

CHANNEL

bookmark and share any IMS

POST, PAGE or VIDEO
We'll keep adding more songs to this playlist. It'll keep it alive, interesting and evolving. As a longer playlist it becomes something you can keep following. It's an interesting way to keep up with the ever-changing independent music scene.
Support Independent Music
Presenting great independent music is a key aim of the IMS. Independent music often takes more creative risks than mainstream music. At the same time it has one big constraint. Budget. This is often the case when it comes to promotion. Independent artists truly rely on the support of the fans of independent music.
This playlist was curated by IMS especially for the Independent Music Stage channel on YouTube.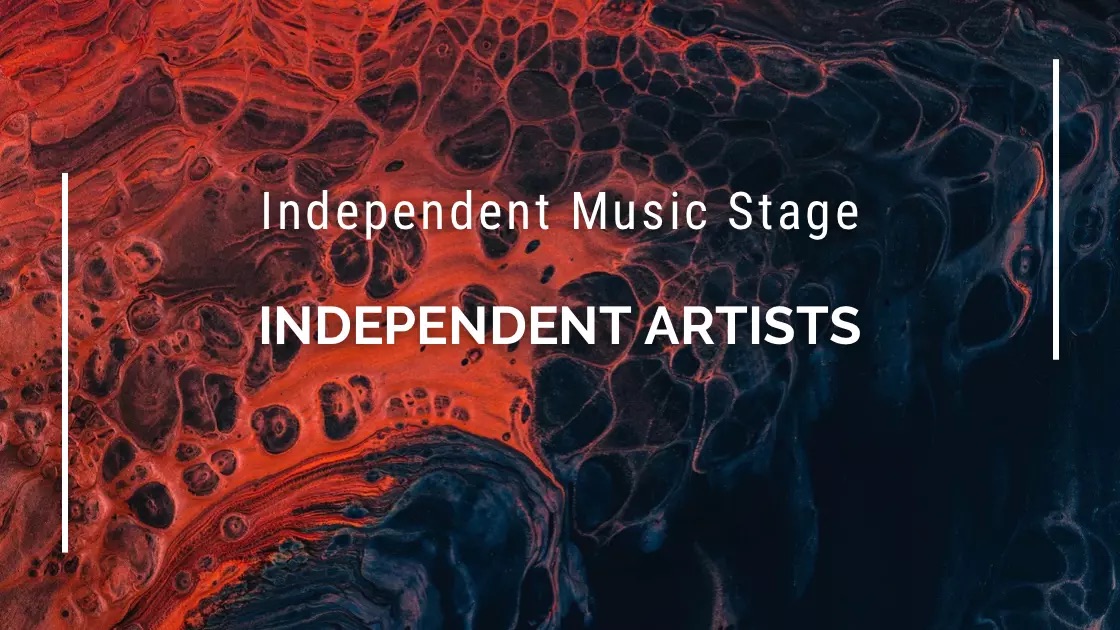 Independent Artist Playlist - Artists and Songs
The independent artist playlist's awesome artists and their songs:
Realize – Live at Her Village, 

Mahesh

Wish You Were Here (Glasgow, 2016), 

Milk Carton Kids

My Isolation, 

Bill Kamen

Nu Music – When turning a corner, 

Mora Amaro La Loba

Fever Tree, 

Clay Anderson Johnson & The Firebirds of Paradise®

Pace Car [Outrun remix – retrowave – synthwave], 

RetroNonoMusic

All I AM, 

Roehrborn & Stawinski

Fading Colours, 

Mahesh

First Love, Last Love, 

Steve Altonian

Stars Upon the Water, 

John W Selleck

Old Love, 

The Flat White Album

Down We Go, 

Just1L

Seven Nation Army (The White Stripes)(2019 cover), 

B.I.C. feat. VamVam

Miss You Forever, 

Deep Red Sea

We Should, 

Jerkatorium

Scarytown, 

Wholespirit

Recluse, 

Testament

Man Made World, 

The Wingbeats

Your Space, 

Geraint Luff

Heavy Rain – Lofi Music, 

RetroNonoMusic

6×8, 

Michael Black

You & Me, 

Beege

Gotta change, 

Ben Krahne

Lover And Friend, 

Simon Darveau

Sick!, 

Paradise of Exiles

Elements, 

Achazia

Come Find Me, 

Mahesh

Another Day, 

Tandem Unicycle

Tequilla Real, 

Ben Krahne

The Adventures of Hollis, 

Joseph M Kearns

Berlin Girl, 

Jigsaw Sequence

Rare & Wild, 

Maggie Pope

Something In The Way, 

Little Bush Music Production

Visions of Love, 

Bill Kamen
34 independent song videos in the current Independent Artists playlist on the Independent Music Stage channel on YouTube.
Are You An Artist? Submit Your Song!
If you are an independent artist and would like the chance of one of your songs being added to any of our playlists, follow the link below:
We cannot guarantee that your song will be selected for a particular playlist, or indeed any playlist. However, we will genuinely consider the suitability of every submitted song.
Support Us... and Help Independent Music
About The Playlist Curator
About The Playlist Curator